COACHING
Need to rally your team around a shared project?
Need to enhance the leadership skills of one of your team members?
Need to smooth the transition to a position with new responsibilities?
Need to help improve a leader's decision-making process?
CAREER MANAGEMENT
Want to anticipate future needs and key skill trends?
Want to help your employees build career paths?
Want to identify and recognize talents to be developed?
Want to deftly manage the key moments of a career?

Offering more than just an assessment, we take a comprehensive approach to putting all our knowhow at your service. By virtue our sector specialization, we have developed a deep understanding of selective professions, how they are organized and how they are changing. Our team is attuned to the realities of the field and the operational challenges facing our clients. We are prepared to support all your HR initiatives.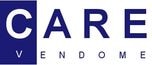 LES MOTS QUI RESONNENT
Le plus grand bien que nous puissions faire aux autres n'est pas de leur communiquer notre richesse mais de leur révéler la leur.

Louis LAVELLE, extrait de 'L'erreur de Narcisse'